How to increase organic traffic with Google Web Stories?
Driving traffic to your website is important for any business. Traffic equals the number of people visiting your website.
You may also be aware that there are two ways of doing this – organic and paid. Organic traffic is visitors who come to your website. They come with the specific intention to look for your product or service. This usually appears on Search Engine Results Pages (SERPs) using SEO. This can be even directed through Google Ads, which are paid.
An increase in website visitors results in increased revenue generation. This is possible with a strong SEO strategy, consistent execution, and patience.
Ways to increase organic traffic to your website: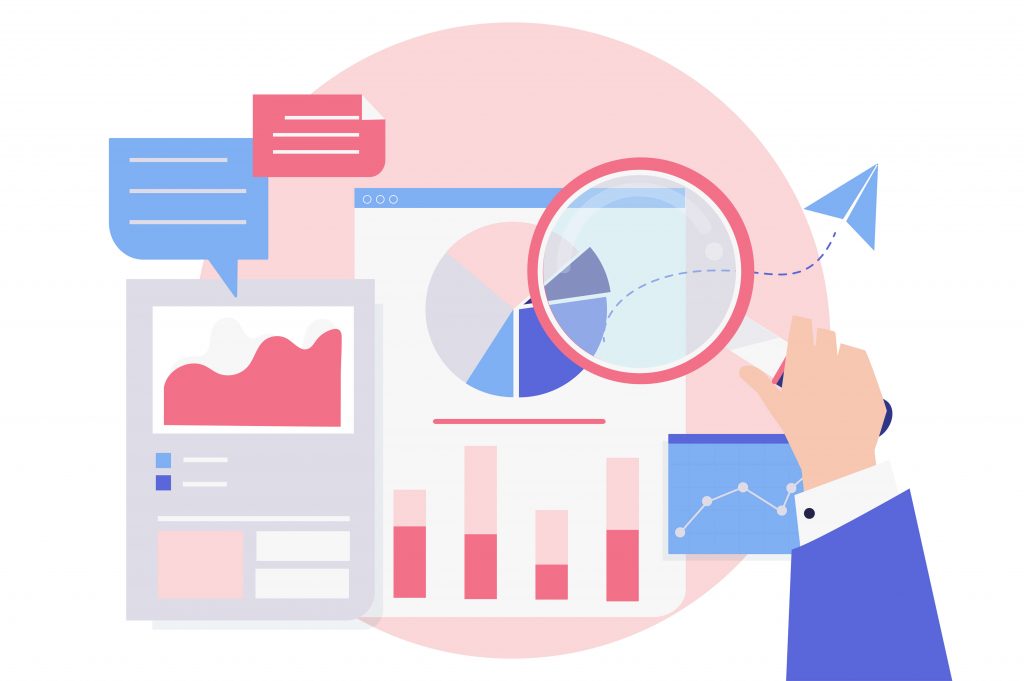 You need a strong SEO (Search Engine Optimization) strategy to increase organic traffic. Here are some of the basic principles to grow your website traffic organically:
Writing SEO-rich blogs and articles
Indulging in partnerships and influencer collaborations
Publishing interactive and concise video content
Engaging with your ideal customer profiles on social media platforms
Responding to queries on Google's People Also Ask
The most recent trend is the use of Google Web Stories. They help to direct more visitors to your website.
What are Google Web Stories?
Online brands want to drive organic traffic to their website. One way is to adopt publishing stories on the web. Unlike Instagram, you can host a Web Story on your own website, giving you complete ownership of it.
There are no restrictions on availability, creativity, engagement, and type of call-to-actions. Stories on the web use AMP (Accelerated Mobile Pages) technology. This enables them to load fast.
This helps keep users engaged with your content. Web Stories are tappable content that you can scroll through on Google. It has the added advantage of not being time-bound! It won't disappear in 24 hours. You can unpublish the story when you choose to do so or when your website is not live anymore.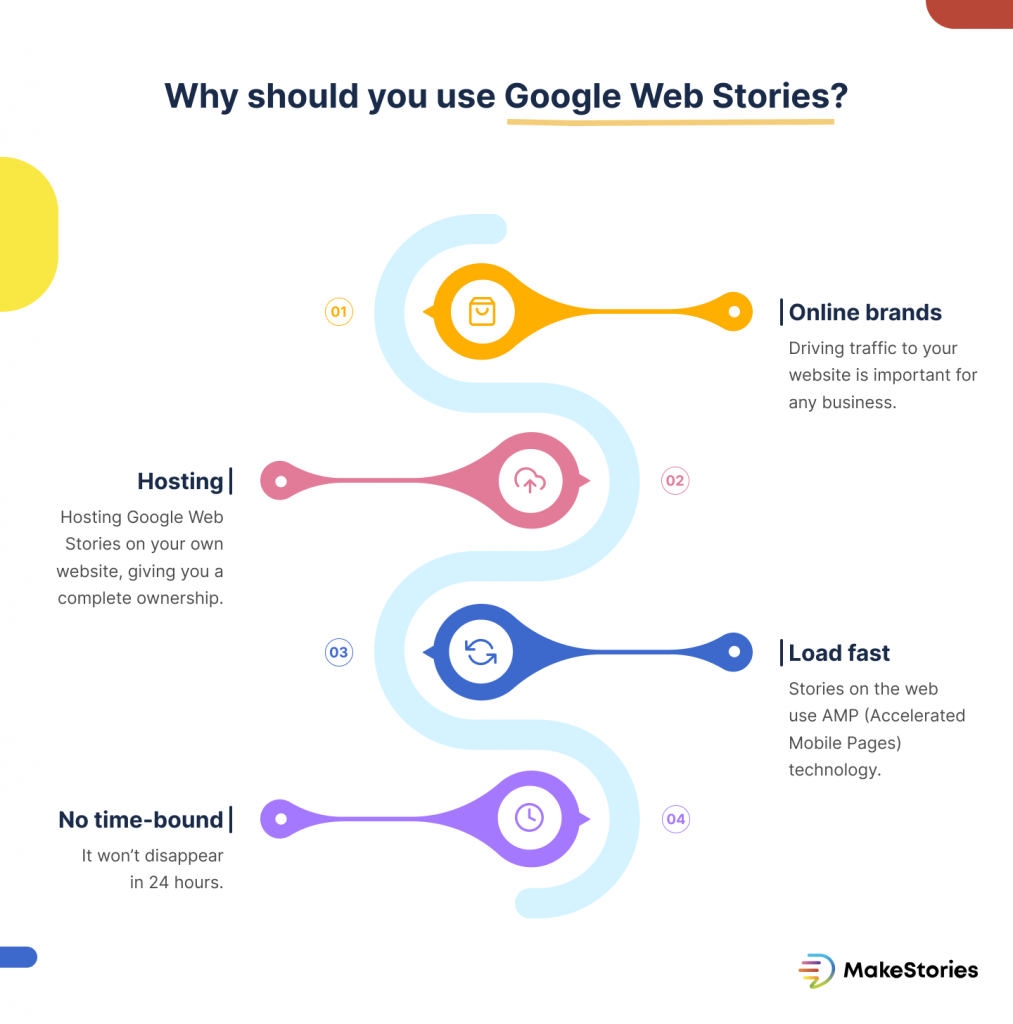 How to increase organic traffic with Google Web Stories?
You may wonder where and how Web Stories appear. They can appear on Google Search Engine, Google Discover or across Google Images. This in itself reaches a much wider audience. Especially those intending to find your product or service compared to social media.
As a marketer, it is important to include Web Stories as a part of your SEO strategy. This is can help increase your visibility and credibility. Read to learn about the principles to follow to rank your stories high on Google.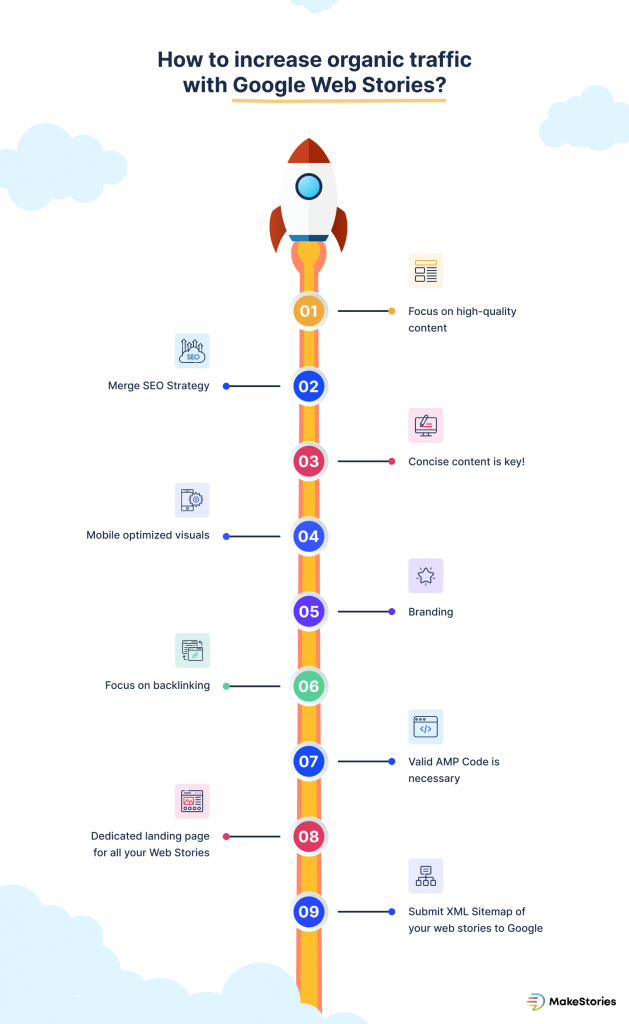 Focus on high-quality content – You may have a large social media following. You may be consistent with posting. If the content produced does not resonate with your users, you will lose them. Hence, the content should be your top priority. It could be the design layout, text, image quality, or videos. Ensure you work on creating appealing Web Stories.MakeStories is an end-to-end Web Story editor perfect for producing innovative Web Stories. Its simple drag-and-drop UI is worth exploring. Learn more here.
Merge SEO Strategy – Interlace your Web Story with the necessary SEO keywords. Your meta title, meta description, and images/videos must include the primary SEO keyword. There are specific SEO keywords for each topic. This will play a key role in ranking your web story on SERPs (Search Engine Result Pages). Keep your meta title within 90 characters and meta description within 280 characters.
Concise content is key! – Users consume content via stories because their attention spans have shrunk. Hence, keeping your content concise will ensure users absorb your content with ease. Remember each story lasts only 15 seconds.
Mobile optimized visuals – Ensure that your stories match the vertical format dimensions. They should meet 640 x 853 pixels with an aspect ratio of 3:4. Ensure your images and videos have Alt Text and Alt Tagging. These are crucial for indexing and ranking on search engines.
Branding – Maintain your brand identity. Incorporate your brand style, colors, fonts, and logo with the MakeStories web story editor.
Focus on backlinking – Add enticing Call-to-actions in your story. Insert important URLs directing the user back to your website if you're running an ad. Link your Web Stories from your home page or other relevant category pages.
Valid AMP Code is necessary – To get your Web Stories to rank on Google, it is important to add a valid AMP code. Learn how to add an AMP code to your web story here.
Dedicated landing page for all your Web Stories – Avoid adding your story to blogs and articles. This could hamper the loading time. Instead, create a landing page on your website to host all your stories with unique URLs. MakeStories provides you with the option to host your web stories on their platform. This is great in case you don't have your website.
Submit XML Sitemap of your web stories to Google – Ensure you submit an XML sitemap containing all the created URLs. Submit this to the Google Search Console. There are simple steps you can follow. First, sign in to your Google Search Console account. Select your website, then go to Index and then Sitemaps, add a new sitemap, and submit!